Loyalty program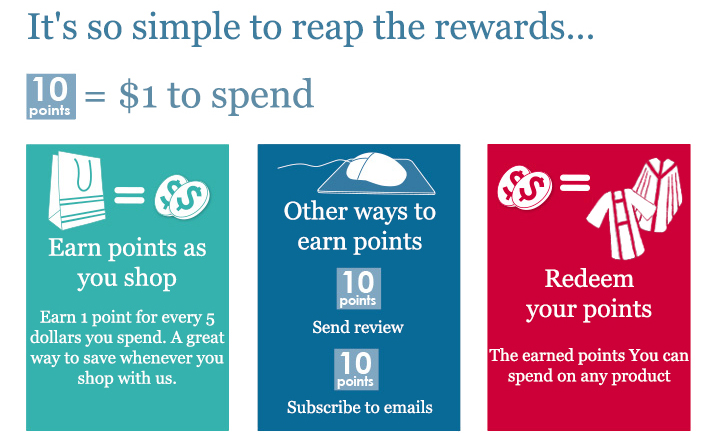 To show you that we like to give a little back to our customers we have created a Customer Loyalty Points Program
- When you register with vestment.co.uk store, your account will accumulate 1 point for every $5 you spend.
- Every 10 points = $1
- After completing the order, you will automatically earn the loyalty program points.
- The earned points can be used for your next order.
- we appreciate your time and willingness to share your opinion about our products. Therefore, we additionally give you 10 points for each of your opinions about the product. We would like every customer to boast about his shopping experience in our company, so this is our way of saying "Thank you". (after receiving the order you will receive a message asking for opinions).
- You will also receive 10 points for subscribing to the newsletter
- Your accumulated points will never be lost.
- To check the amount of collected points, log in and go to your account.